Posting your question. Please wait!...
---
Vision: Grow Well India!.

.
.
Grow Well Foundation is a development organization whose mission is to promote sustainable human development by providing solutions and opportunities in the field of Health, Education, Livelihood, Environment, Disaster Preparedness, Culture and Community development in association with GO/NGO/corporate (CSR) and communities. Through development and advocacy, we pursue fullness of life for every human being by serving the schools and communities regardless of religion, race, ethnicity and gender.

With around 30 years of experience, Grow Well foundation is presently working in 16 states and impacting around 500000 children and their families spread across India. We look forward to work towards goals and objectives in network, associations and Corporate (CSR) through following focus area:

1. Promoting Health, Nutrition and Sanitation
2. Promoting Education and life skills,
3. Children Rights and Development
4. Promoting Environment safety
5. Road safety and disaster preparedness through school
6. Promotion of Livelihood and skill
7. Promotion of Art, Culture, sports and exchange program
8. Disaster response and infrastructure development
9. Covid19 Response- Relief & Rehabilitation
Our Work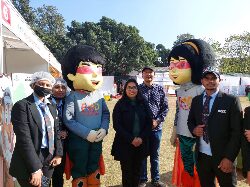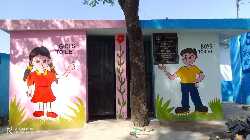 GROWWELL FOUNDATION IS WORKING IN PARTNERSHIP WITH GO/NGO/ COMPANY (CSR)
To promote Swach Bharat Mission Grow Well Foundation took many
Contact Us
Overview:
Partner with us. To ensure GROW WELL INDIA
Address:
ADDRESS: GROWWELL FOUNDATION, RAJPUR ROAD ENCLAVE DEHRADUN UK.
Email:
growwell1991@gmail.com, gwf@growwellindia.org