Posting your question. Please wait!...
---
Vision: Growwell India!
Mission: Grow well foundation is a development organization whose mission is to promote sustainable human development by addressing issues of health, nutrition, water, sanitation & hygiene, environment, education and child protection in partnership with governments, civil society, donors and corporates.
Through development, and advocacy, we pursue fullness of life for every human being by serving the needy and oppressed regardless of religion, race, ethnicity or gender.
With more 25 years of experience in India, Grow Well works in 6 states presently impacting around 15000 children and their families spread across these 6 states of India.
We look forward to work towards our goals and objectives in network and partnership through following services:

1. Promotion Education and life skill training
2. Promotion of Health, Nutrition and Sanitation (Swatch Bharat)
4. Promoting environment safety and green energy
5. Road Safety & Disaster preparedness through School
6. Disaster relief and restoration
7. Promoting Livelihood development
8. Promoting cultural heritage, Sports & exchange programs
9. Build Resilience of children, youth and adults of the community
Our Work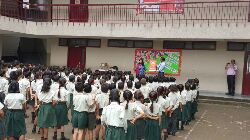 We are doing Oral health programmes in partnership with IDA. Under this programme we organize dental Care workshops in different schools of Dehradun,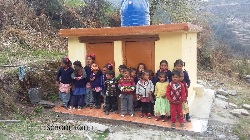 GROWWELL FOUNDATION IS WORKING IN PARTNERSHIP WITH GO/NGO/ COMPANY (CSR)
To promote Swach Bharat Mission Grow Well Foundation took many
Contact Us
Overview:
Partner with us. To build develop India.
Address:
ADDRESS: GROWWELL FOUNDATION, RAJPUR ROAD ENCLAVE DEHRADUN UK.
Email:
growwellindia@rediffmail.com, gwf@growwellindia.org